CounterSpace Garage is proud to announce that we are the official dealer of TWS Forged wheels in North America for the import market.  With this announcement, we would like to provide a brief introduction and history of TWS Forged wheels.
There are only a few wheel companies in the world that manufacture high quality wheels for the OEM, motorsports, and tuning markets.  There are only a handful of wheels companies that develop real forged wheels.  Some of the most notable forged wheels companies include BBS, Rays Engineering, OZ Racing, and Enkei Racing.  Wait a minute, Enkei Racing?  But I thought Enkei Racing only made cast wheels right?  Well that is actually almost true.  Enkei Racing only has one forged wheel available in the market and guess who they get their billet aluminum blanks from?  That's right, TAN-EI-SYA Wheel Supply (TWS) Forged, also known as TWS Forged wheels.
TAN-EI-SYA is a manufacturing factory that possesses all the technological equipment to manufacture forged aluminum and magnesium alloy wheels.  It possesses the capabilities to develop new materials utilizing their own foundry to mix and produce alloys that no other wheel company can boast.  On top of that, all mold forgings, heat furnance, spinning, heat treatments, machining, surface finishes, and quality testing are all performed in-house and onsite.  This means they source their own materials, develop their own alloys, and manufacture everything in one place.  Talk about efficiency and tight quality control right?
This type of desired quality control of true engineered products is what drives TAN-EI-SYA to continue to develop high quality wheels for the OEM, motorsport, and tuning markets.  In fact, they have been supplying forged magnesium blanks for Formula 1 since 1993!  It was not until recently, TAN-EI-SYA decided to establish TAN-EI-SYA Wheel Supply Co., Ltd. to develop a tuning market for the tuners.  Through this establishment, the TWS Forged brand was created in 2010 to bring forth true racing technology to the masses.
There is a lot to add about TWS, however, in lieu of brevity, we would like to show pictures of their iconic motorsports design (5 twin spoke) in action.  The magnesium forged wheels are used on racecars including ALMS prototypes and Super GT.
Super GT cars photo courtesy of TWS Forged Motorsport website.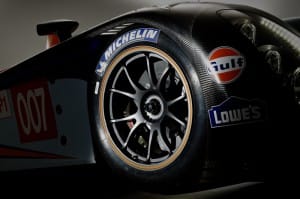 Aston Martin Le Mans LMP1 (AMR ONE) photo Courtesy of Tanco Americas.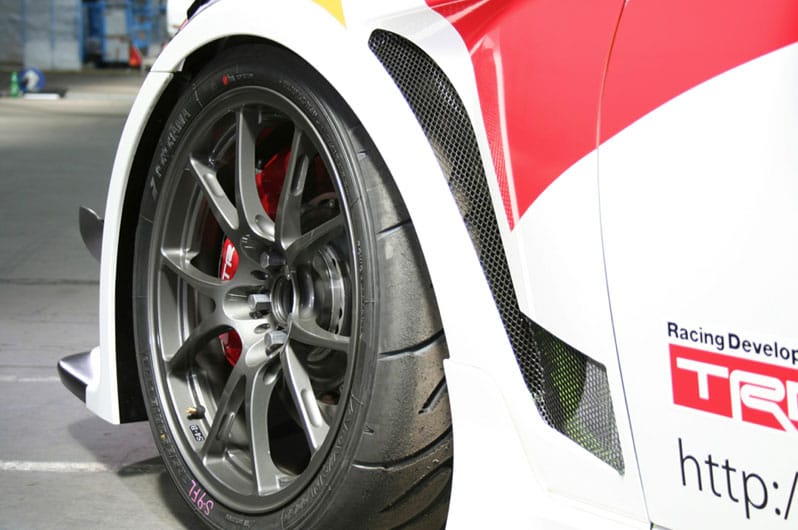 Check out the available TWS Forged Wheels for the Toyota 86, Subaru BRZ, Toyota Supra and Civic Type R, among others.  FYI, some 5x100 wheels will also fit on Subaru Impreza WRX / STI cars.