CounterSpace Garage is proud to announce the release of the CSG Spec TEIN SRCs!!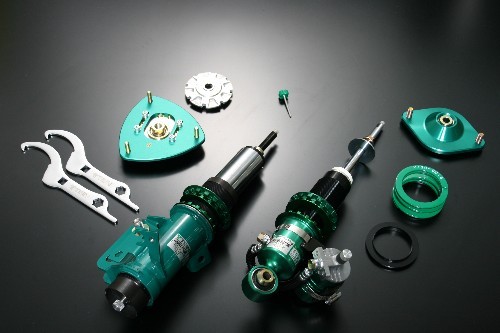 97 test days at the track
3742 laps
61968 miles
872 million data points
2682 gigabytes of video footage
3742 gallons of gas
60 tires
9 sets of brake pads
24 citations
2 BRZs
5 engines
29 months
These are the numbers that culminate in today's announcement.
CounterSpace Garage is proud to present the CSG Spec Tein SRC for performance enthusiasts. Originating from years of testing by CounterSpace Garage at the race track, Tein has customized the SRC with specifications developed by CounterSpace Garage. Optimized for high performance driving, these coilovers are designed to maximize grip both on the street and at the track.
www.tein.com Description:
Developed from actual competition, TEIN was able to create a fully adjustable damper that can be easily tuned for any track and weather conditions. Super Racing Dampers utilize a full-length adjustment system to allow shock length and spring pre-load to be adjusted independently. Separate 16 - way adjustments for compression and rebound damping enable the user to fine tune for any situation. TEIN has incorporated both camber and caster adjustment into the front pillow ball upper mounts for strut type vehicles. External reservoirs on SA type dampers allow for added oil capacity. Spring rates and shock valving were derived from many years of motorsports support, to provide the ultimate damper. Designed and tested for by advanced and professional drivers who are seeking complete damper tuning capability. [/quote]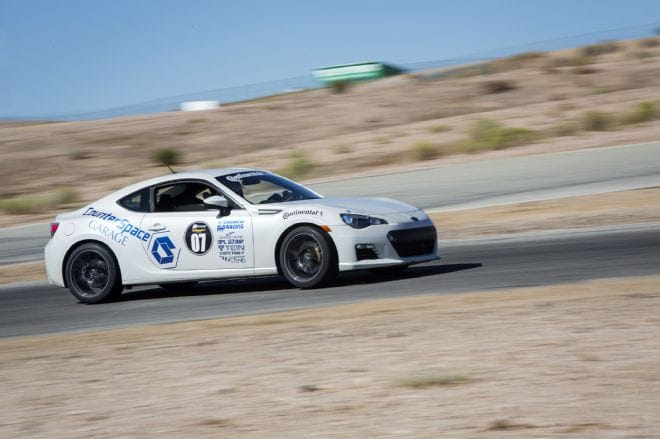 Photo Courtesy of Super Street
To accurately represent the performance enthusiast, CounterSpace Garage utilized a lightly tuned BRZ to develop this damper kit. The concept behind the damper is to produce a performance coilver that could be used to drive to the track, compete and drive home. the primary focus of these dampers is track performance, While retaining street manners and comfort.
Specifications:
• 7kg/mm - 13kg/mm front spring rate, 10kg/mm springs included
• 9kg/mm - 15kg/mm rear spring rate, 12kg/mm springs included
• Steel Construction
• Mono Tube internal construction
• Inverted design for strut type front and rear
• Ride Height adjustable via threaded body and spring seats
• 16 × 16 way adjustable dampers, compression and rebound separately adjustable
• Pillow ball upper mounts for increased steering feel, front and rear
• Upper and lower camber adjustment on front
• Caster adjustment on front
• Dual EDFC (Electronic Damping Force Controller) compatible
• Powder coated brackets with Teflon coated shock body for heavy duty rust prevention
Contents of Damper Kit:
Adjustable Shock Absorber × 4
Main Spring × 4
Helper Springs × 2
Pillow ball Upper Mount × 4
Lower Spring Seat × 4
Seat Lock × 12
Bump Rubber × 4
Hook Spanner × 2
Dust Cover × 4
Instruction Manual × 1
Sticker Sheet × 1
Optional Spring Rates:
• We recommend an additional set of 9kg/mm front 10kg/mm rear springs for those that prefer a more compliant ride.
• 12kg/mm front 14kg/mm rear spring rates recommended for cars driven exclusively on R-compound or slick tires.
TEIN USA Home - The Official TEIN Site - Coilovers, Lowering Springs, Performance Suspension...
www.tein.com
TEIN SRC - CSG Spec - BRZ/FRS - MSRP: $4685