CounterSpace Garage (CSG) has been anticipating the Jackson Racing Dual Radiator Oil Cooler for the Subaru BRZ / Scion FR-S / Toyota GT86 for quite some time and we're excited to take some pictures of it installed on a FR-S equipped with an Edelbrock Supercharger Kit.  As ironic as it sounds, JR has actually spent quite a bit of R&D and time to make sure the fitment is spot-on for, not just NA setup and JRSC kits, but also a variety of setups including the competing Edelbrock E-Force Supercharger kit.
Without further adieu, we present you some pictures for you to just checkout.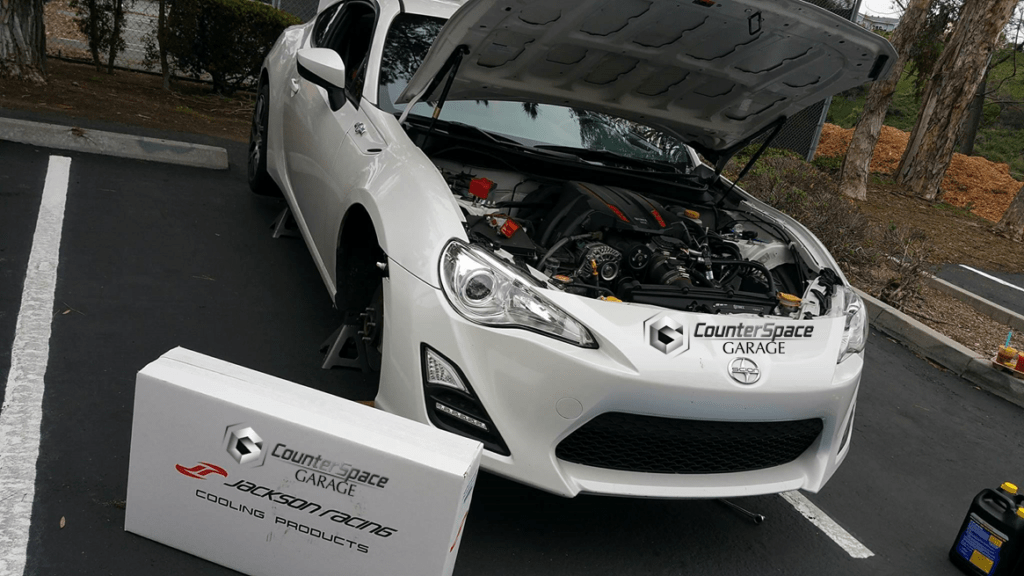 Jackson Racing Dual Radiator / Oil Cooler being installed with an Edelbrock Supercharger Kit.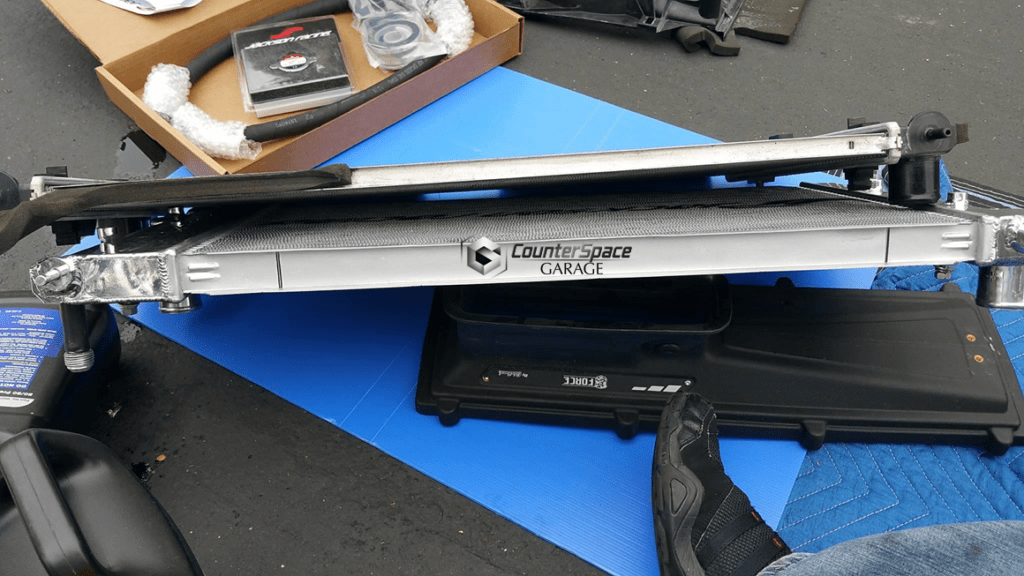 OEM (Top) vs. JR Unit (Bottom)...Nice shoe for comparison.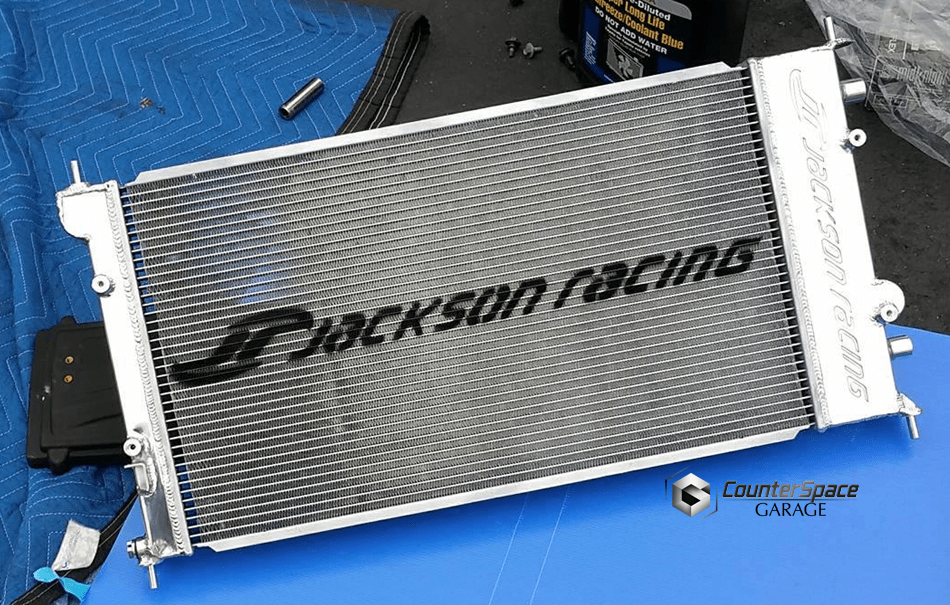 JACKSON RACING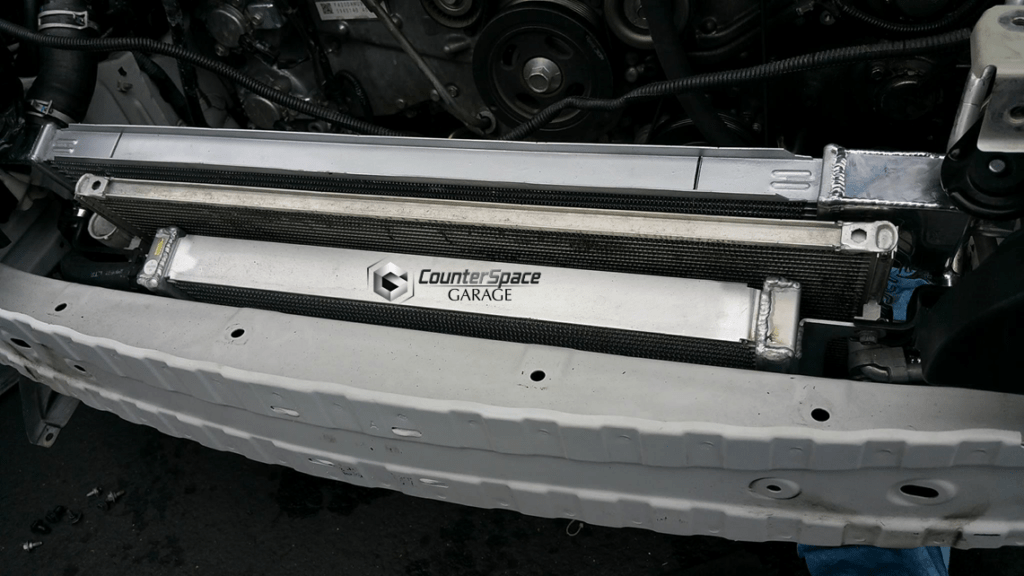 OEM Crash Beam clearance with the Edelbrock LTR, AC Condensor, and JR Radiator. Tight fit!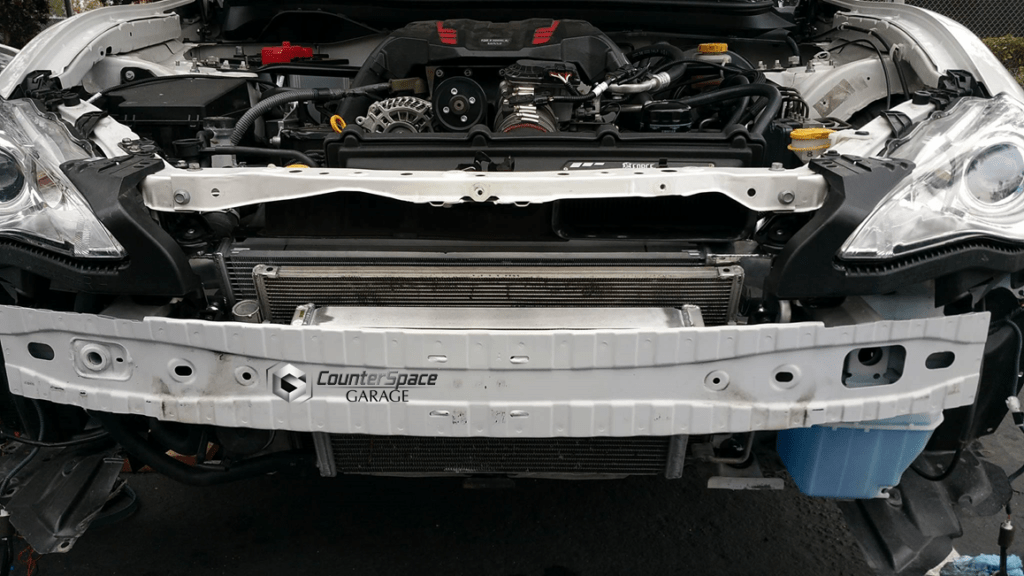 Airbox is on! Everything clears!  Impossible to take the picture of the clearance, but there is nothing touching that airbox.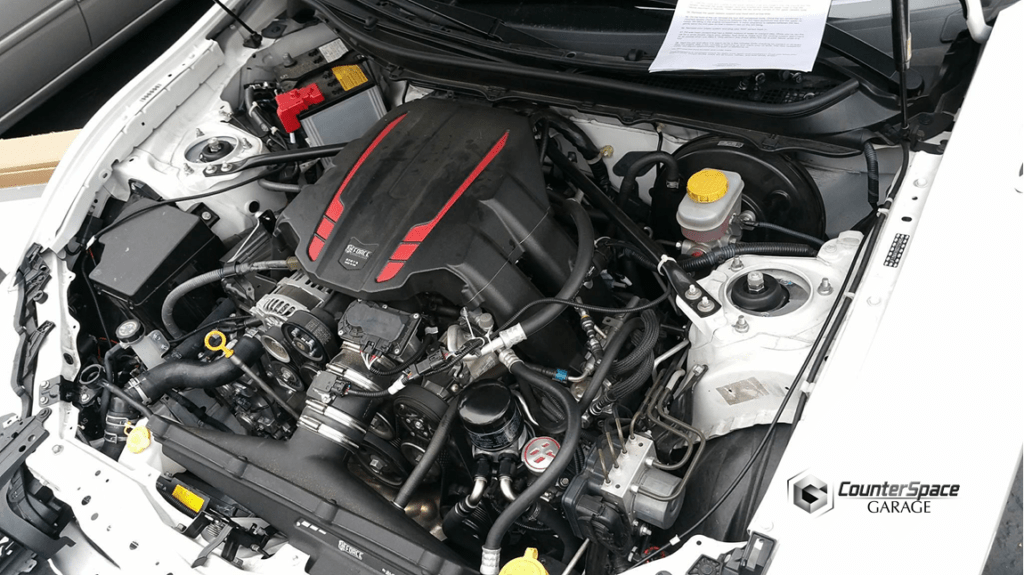 All tidied up.  Note the lines on the sandwich plate are routed with soft bends.  Don't kink the lines!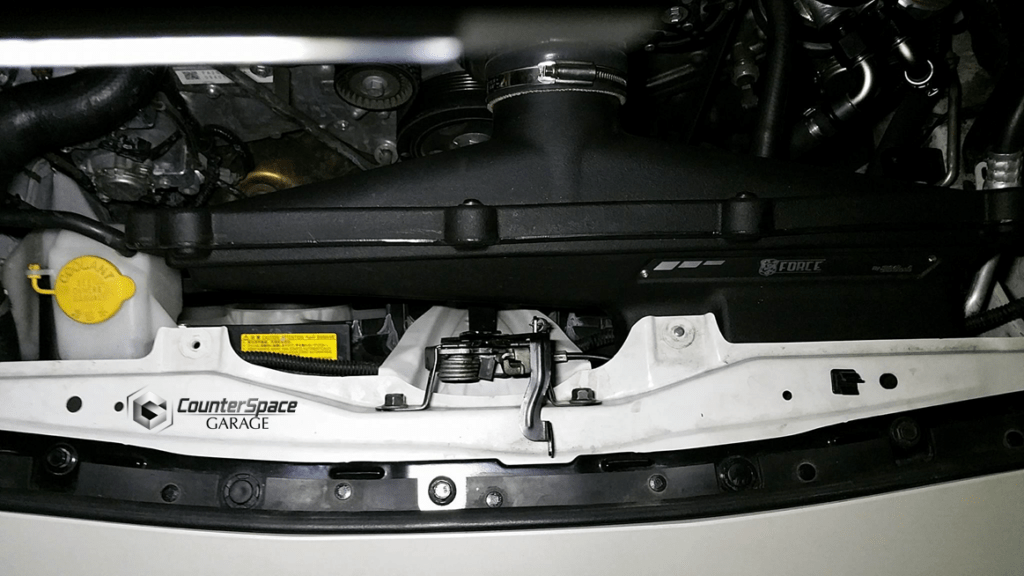 Close up picture from the top.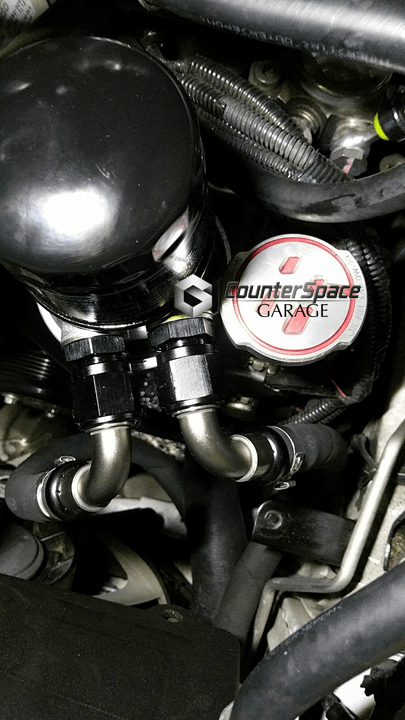 Closeup of the lines being routed.  Note how there are no kinks in the lines.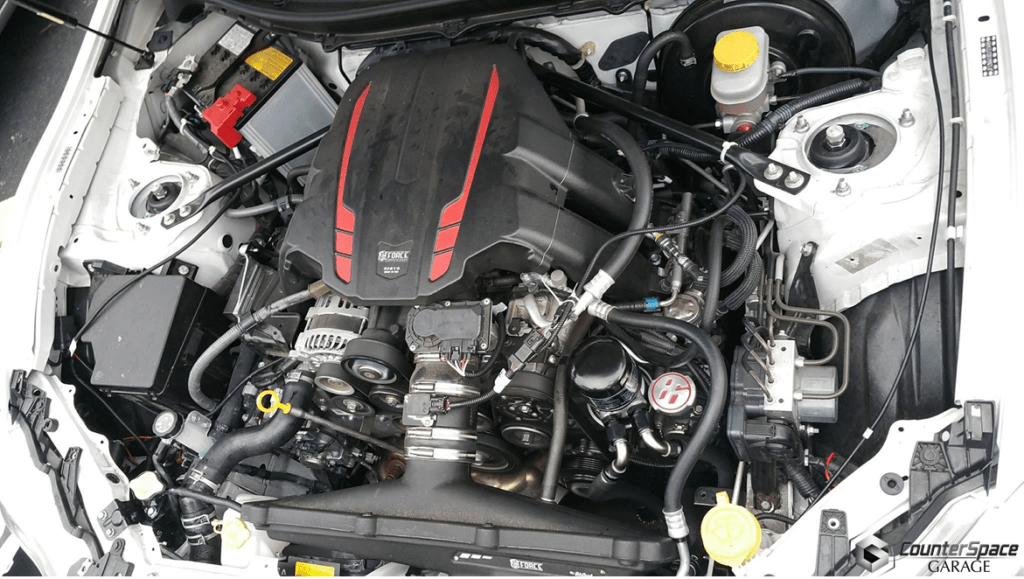 Final view of the layout.  Almost looks too clean.
The overall unit is clean and easy to work with.  Jackson Racing has a very comprehensive instruction manual so make sure to follow the instructions carefully.  Read over the instructions to make sure you are not missing anything and always remember to follow the steps on HOW to make sure you don't introduce kinks to the lines.
JR Radiators are available in stock and ready to ship at CSG.  Order yours today!
Jackson Racing Dual Radiator / Oil Cooler - Subaru BRZ / Scion FR-S / Toyota GT86 - $895